The Last Witches of England: A Tragedy of Sorcery and Superstition
John Callow
Bloomsbury Academic; 1st edition (7 Oct. 2021)
Hardcover, 352 pages, ISBN 9781788314398
Treadwell's
When I saw that John Callow was giving an online guest lecture at Treadwell's Bookshop in October 2021, I immediately registered. And what a wonderful talk it was. Christina Harrington interviewed John as he presented his new book The Last Witches of England. After the meeting I ordered a signed copy – see image. I wasn't disappointed. Arriving carefully wrapped in purple tissue paper and tied with a black ribbon, it already felt like a 'homage to 3 women' who as Christina wrote, each were 'deemed a witch, tried as a witch and died as a witch'.
I was also particularly interested in this book because in 2016 I visited Bideford (Devon, UK) and while I was there I learnt about 'the last witches of England'.
John's book is a marvellous overview of not only the fate of three women but also of Bideford which was an important port in the 17th Century, where tobacco in particular was imported and traded.
The story begins:
"On the morning of Thursday 29 June 1682, a magpie came tapping at the window of a prosperous Devon merchant. Within hours, his household had convinced itself that the bird was an emissary of the devil sent by witches to destroy their lives. As the result of these allegations, three old beggar women from Bideford – Temperance Lloyd, Susanna Edwards, and Mary Trembles – came to be identified as witches and a full-scale witch hunt shook the town. A Secretary of State brushed aside their case and condemned them to hang, as the last group of women to be executed for the crime in English history.
Yet, the hatred of their neighbours endured. For Bideford, it was said, remained a place of witches."
Although Bideford was prosperous in the 1600's there were many people who were extremely poor, especially women.
Often blamed for misfortune women throughout England were accused of witchcraft. The Lancashire Witches hung in 1612 – 70 years earlier – were also poor and had to beg to survive. By the late 1600's however there was beginning to be a shift in the awareness of the fraudulent character of many of the accusations against these helpless women. Unfortunately for Temperance Lloyd, Susannah Edwards and Mary Trembles this awareness came too late.
However the trials did impact politicians such as John Conduit who introduced a Bill in the Commons. This resulted in 1736, Parliament passing an Act repealing the laws against witchcraft but imposing fines or imprisonment on people who claimed to be able to use magical powers. The Act was repealed in 1951 by the Fraudulent Mediums Act which in turn was repealed in 2008.
The repeal of the Act in 1951 is often cited as the start of Modern Witchcraft/ Wicca with Gerald Gardner as its' luminary. Witchcraft was no longer a punishable crime.
John's book with an in depth study of the social and political conditions surrounding the fate of 'The last witches' is extremely valuable for those who are interested in the historical background to Wicca, but also for understanding the recent interest in Witchcraft as a political tool. The archetype 'Witch' is still regarded as someone to be scared of. Not to mention the continued use of the word 'Witch hunt' in often inappropriate contexts.
John has made copious notes, chapter for chapter and included an extensive bibliography and index. Highly recommended!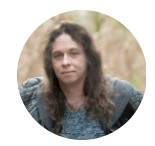 John Callow is an Honorary Research Fellow at the University of Suffolk, UK, who has written widely on early modern witchcraft, politics, and popular culture. He is the author of James II: King in Exile and Embracing the Darkness. A Cultural History of Witchcraft, and co-author with Prof. Geoffrey Scarre of Witchcraft and Magic in Sixteenth and Seventeenth Century Europe. He has appeared on the BBC Radio 4 documentary It Must be Witchcraft, and the series on the Salem Witches on the Discovery Channel in the USA. He gave a guest lecture at Treadwell's on Sunday October 10, 2021.
INTERVIEWS & OTHER REFERENCES
John & Julian Vayne, who lives in Bideford, have worked closely on this book, see Julian's article here in the Blog of Baphomet.
The Last Witches of England with John Callow  (with Julian Vayne)
23 Nov 2021
Faith And Fury: The Last Witches of England with Dr John Callow (from the The Churches Conservation Trust)
7 Oct 2021