Je bent 16 en je wilt tovenaar worden. Maar de samenleving gelooft niet meer in het bestaan van magie. Of je wilt priesteres worden, maar je taal kent alleen mannelijke priesters, in een monotheïstische godsdienst. Dan heb je behoorlijk wat doorzettingsvermogen nodig om je droom waar te maken. Merlin en Morgana deden dat ooit, en het kostte hen moeite. Veel reistijd, financiële opofferingen en hard werken, veel oefenen, en op zichzelf aangewezen zijn. Toen ze eenmaal de juiste mensen hadden gevonden en verder kwamen op het pad, bedachten ze zich dat het zó moeilijk niet hoefde te zijn. Vanuit dat idee ontstonden Wiccan Rede en Silver Circle. Na 35 jaar kunnen we zien wat de oogst is van wat zij zaaiden. En van het vele werk dat ze in de jaren daarna gedaan hebben, de vele avonden en weekenden van mensen begeleiden en trainen, artikelen schrijven, vragen beantwoorden, enzovoorts.
Het belangrijkste was om anderen op hetzelfde pad de kans te geven in contact te komen met hen. Het tijdschrift was een manier om dat te doen, net als de open dagen die ze organiseerden en later de heksencafés, waarvan Merlin en Morgana mede de initiatiefnemers waren. Ook de maillijst HexCC en later het Silver Circle forum waren manieren om anderen te ontmoeten. Silver Circle is nog steeds een contactpunt.
Die oogst, die bestaat vooral uit mensen die hun weg hebben gevonden. Soms binnen wicca, soms erbuiten. Mensen die de (schriftelijke) begeleiding hebben gevolgd en die al dan niet ingewijd zijn, en die al dan niet wicca als hun pad beschouwen. Mensen die een relatie met de Goden hebben ontwikkeld. Mensen die zichzelf hebben leren kennen en hun talenten hebben ontplooid. Priesters en priesteressen, heksen, en ook paganisten in andere richtingen. Die onderling vaak ook contact hebben met elkaar en met anderen die hetzelfde of een vergelijkbaar pad volgen.
Sinds 1979/1980 is wicca in Nederland veel bekender geworden. Ook dat is mede dankzij Silver Circle, met het tijdschrift Wiccan Rede, de in eigen beheer uitgegeven boekjes en de contacten met uitgevers en journalisten en wetenschappers. Bekendheid op zich is geen doel. Wel dat mensen een reëel beeld hebben van wat wicca is – er bestonden nogal wat vooroordelen, maar dat is misschien te verwachten als je het woord 'heks' gebruikt om jezelf te benoemen. Die vooroordelen bestaan deels nog en blijven misschien bestaan zolang we zo'n beladen term als hekserij gebruiken. Het archetypische beeld van de heks is sterk. Maar in alle tijden heeft het meer kanten gehad en lang niet alleen negatieve kanten.
De documentaire 'Heksen in Holland' zal een goed beeld geven van wicca. We zijn erg gelukkig met de financiële bijdragen die onze fondsenwervingscampagne heeft opgeleverd!
Voor de 19e keer presenteren we Wiccan Rede Online. De index geeft een overzicht van de artikelen en recensies. En voor wie méér wil lezen, is er het Zomerboek, de eerste papieren uitgave van Wiccan Rede sinds 10 jaar. Het is te bestellen in de webwinkel.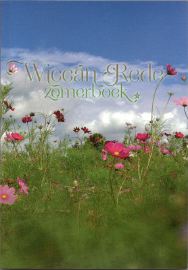 Veel leesplezier, en een mooie zomer!
Jana.