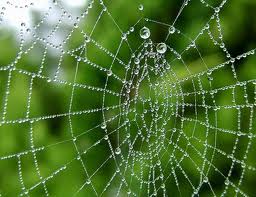 ARACHNE'S WEB
Hier kunnen zoekenden, een aantal aanbieders vinden, van cursussen en opleidingen op het gebied van Wicca en verwante paden.Wees altijd verstandig en kritisch in hetgeen je zoekt; en ook duidelijk met wat je aanbiedt. Niet alle cursussen zijn geschikt voor nieuwelingen.
Wiccan Rede Online kan niet instaan voor de betrouwbaarheid van de aanbieders en neemt geen verantwoordelijkheid voor relaties ontstaan via deze contactadressen.
Wil je jouw coven of opleiding hierbij plaatsen? Mail dan naar: morgana@paganfederation.org
ALEXANDRIAN COVEN:  Swifterbant/Flevoland. Wanneer je interesse hebt in Alexandrian Wicca en op dit pad begeleiding en opleiding zoekt, neem contact op via mail: herborista@xs4all.nl
BOHEMIAN CIRKEL: Rotterdam-Hoogvliet/Zuid Holland. Opleidings coven. Wij zijn een fijne groep mensen die zich al 30+ jaar verdiepen in Wicca. Jaarvieringen, themabijeenkomsten en persoonlijke ontwikkeling. Gedeeltelijk ook online activiteiten.
Website: Bohemian Circle
COVEN ARIANRHOD: Drenthe. Als je belangstelling hebt voor traditionele Alexandrian Wicca en je zoekt een opleiding dan kun je contact opnemen via mail: Chovexani@hotmail.nl Het is een pré wanneer je al een en ander hebt gelezen.
EARTHCRAFT WICCA – COVEN GAIA: Noord-Limburg. Een Wicca stroming met een geheel eigen leertraject. Heb je interesse om dit leerpad met ons te bewandelen, neem dan contact op.
Website: EarthCraft Wicca
COVEN LIMMEN: Noord Holland.  Is een traditionele Alexandrian Coven. Wij leiden mensen op, geven openbare feesten en houden zo nu en dan openbare avonden voor geïnteresseerden. Voor informatie kan contact worden opgenomen via de mail: covenlimmen@gmail.com.
GARDNERIAN WICCA COVEN: Midden-Limburg. Bij belangstelling voor de vooropleiding, stuur een e-mail met daarin een motivatie en een omschrijving van jezelf.
Mail: minervasaltar@yahoo.co.uk
Website: Wicca Coven Midden-Limburg
Facebook: Wicca Coven Midden Limburg

PAGAN FEDERATION INTERNATIONAL/ PFI NETHERLANDS: 
Voor meer informatie mail: ladybara@paganfederation.org of morgana@paganfederation.org.
Nog meer informatie op het net:
PFI Nederland
 / 
PFI Lage Landen op Facebook
 /
PFI Forum
/ 
PFI website
 /
Stichting PFI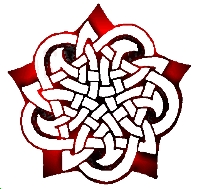 SILVER CIRCLE: Als je met Morgana of Jana wilt praten over de Gardnerian stroming, of over Wicca in het algemeen, kom dan langs de online HC Utrecht. Voor meer informatie inzake activiteiten neem contact op via mail: morgana_scircle@msn.com of bezoek onze Facebookpagina. Website: Silver Circle