Isis: Goddess of Egypt & India
Chris Morgan
Mandrake of Oxford 
Illustrated, many in colour. ISBN 978-1-906958-71-8.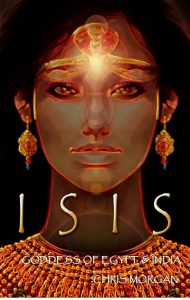 I found this book so intriguing and inspiring that I even went to Southern India, to Fort Kochi, Kerala to go and find out more. 😊
As you can read on the back flap of the book and on the website, Morgan writes:
"A Temple of Isis in India
On India's south-western or Malabar coast is situated an ancient Hindu temple which is these days devoted to the famous Hindu god Shiva and his consort the fearsome goddess Kali. This is Kurumbha-Bhagavathy Devi outside of the modern city of Cochin or Kochi in Kerala state.
Travel back in time and the temple housed other gods. Once it was the home of the Buddhist/Jaina goddess Pattini whose mortal husband was tried and killed in a series of brutal events still commemorated in the temple's ritual year. Before this and the story gets even stranger, as there are said to be remains of a secret, underground shrine, the home to a mystery cult dedicated to the Egyptian goddess Isis."
Although India was never part of the Roman empire, the presence of the temple to Augustus near to Muziris was more than remarkable. (It is clearly marked on the Peutinger map.)
Morgan believes that this temple, not 'just' a trading post, must have had some connection with the Isis/Kali/ Pattini temple.
Describing in detail the transfer of Isis from the Middle East to South Asia we also learn of the emergence of the Kali and later Pattini worship and how this, in turn, moved to Sri Lanka.
Today it is the festival of Bharani at the Bhagavathi temple which echoes this ancient past.
Morgan; "There are other devotees who carry sticks, which they swirl in their dancing; others brandishing the sickle sword. Most of these pilgrims are non-Brahmin ritual specialists such as the Velichappadu. Their name means 'a channel who sheds light' for they are the spirit mediums, men and women, followers of Kali who utter oracles when in trance. They dress in red and wear heavy anklets and bells."
In the last part, Morgan presents the "The Myths of the Pattini Cycle" and notes the similarity with the archetypal Isis-Osiris myth. "This is ritual drama", he writes, "designated maraa ipaddiima or killing and resurrection, was recorded in the Hindu community of Sri Lanka." He adds, "Pattini, as we learn through the myth cycle is no ordinary mortal. She has the knowledge of magic which she uses in her quest. She is also said to be from a special order of supernatural beings – literally she is a Pattini… comparable to a class of supernaturals known in Sanskrit as Yoginis." 
A fascinating book of an ancient mystery cult and how it can still be found resonating in our modern world.
See also the article "Tales of India – Muziris, a spicy tale of temples and mysterious rituals": https://wiccanrede.org/2017/11/tales-of-india-muziris-a-spicy-tale-of-temples-and-mysterious-rituals-part-1/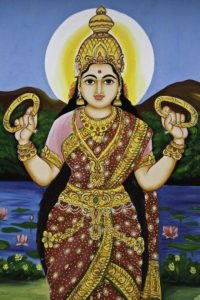 SRI LANKA after the war, "To this day, Pattini or Kannaki stands as a symbol of hope to the country's many war widows and women-led households. The story of a woman seeking justice for the unfair execution of her husband strikes a resonant chord." https://www.economist.com/blogs/banyan/2014/03/sri-lanka-after-war