The British Book of Spells and Charms – A Compilation of Traditional Folk Magic 
Graham King
Order from: Troy Books. 296 p. (NB: I couldn't find an ISBN, so it is difficult to order from Amazon)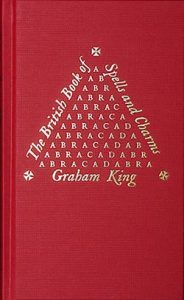 What a gorgeous book! I have the standard, small, crimson red, hardback version with gold letters. There are several versions, including a special edition with red goat leather hand binding.
It reads like a personal journal, as Graham relates how he left the corporate world for a life as curator of The Museum of Witchcraft & Magic, in Boscastle, Cornwall, UK. This was in 1996. He would remain curator until Halloween 2013 when he gifted the entire collection to the Museum of British Folklore.
When he purchased the museum in 1996 it was from former owner Cecil Williamson. And it is Cecil's personal collection of artefacts which forms the basis of research for this book. Although Cecil had been interested in the regalia of ceremonial magicians and so on, he was personally interested in Folk Magic and what he called, according to Graham, the "wayside witches".
In several chapters Graham explains, using examples, what a spell or charm is. Sometimes a charm is a physical object which is a little bit special, like a stone with a hole in it, a so-called Hagstone. When combined with a charm it becomes even more special. Many charms include Christ's, or a Saint's, name – and we know that offerings were often made in churches to help speed on a prayer. One very popular charm contained the lines:
"Matthew, Mark, Luke and John, Bless this bed that I lie on…"
Many witches will also recognise the lines:
This is the spell that I intone,
Flesh to flesh and bone to bone
Sinew to sinew and vein to vein
And each one shall be whole again.
The earliest known record of Bone to Bone, Graham writes, is from a document in Merseburg Cathedral Library in Germany. He notes that it "is written in a 10th-century hand on a blank page of a 9th-century document, although the Pre-Christian nature of the incantation indicated that its origin is much older".
One of the spells includes one "To become a witch". Graham reminds us of Isobel Gowdie. She supposedly confessed that "she met with the Devil and renounced her baptism putting one of her hands
'to the crown of my head and the other to the sole of my foot and renounced all betwixt my two hands to the Devil'.
Rather like this image from Joseph Glanvil's Saducismus Triumphatus (1681)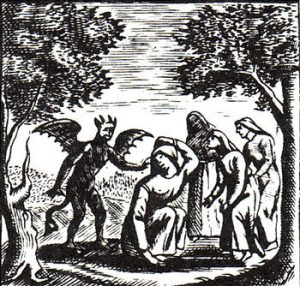 Some of the contents in the book include:
Good Luck & Protection Charms
Spells, Charms & Divinations for Love
Healing Charms – Wishing You Well
Curing Animals
Cursing and Removing Curses
Spells & Charms in Songs
Complete with coloured illustrations this volume makes a wonderful gift!
Let Graham tell you more about the book himself. See the video of him presenting the book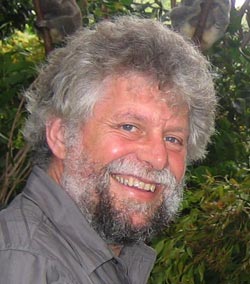 References:
Extra details: Detail from the frontispiece of Glanvill's Saducismus Triumphatus (1681). Woodcuts are by famous portrait engraver William Faithorne.