Pagan and Witch Elders of the World: Past and Present
Tamara von Forslun 
Publisher Xlibris AU, October 7, 2020. ISBN: 978-1984507266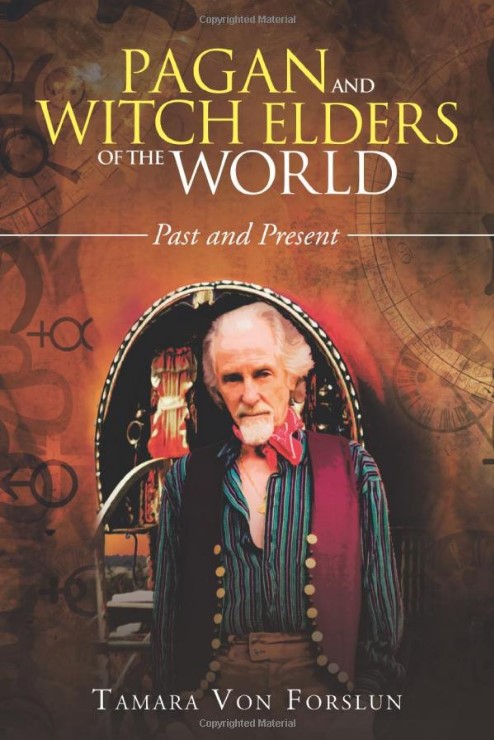 Last year (2020) I was contacted by Tamara, from Australia, about a project she was doing, namely a book about Pagan and Wiccan Elders. Would I be interested in sending her an article about my life as a Wiccan Priestess? I agreed and in the Autumn of 2020 the book 'Pagan and Witch Elders of the World: Past and Present' was published. I didn't actually get to see a physical copy until late December due to delays with postal deliveries although I could see it on Amazon.
And what a compilation!
Ranging from the 13th Century to the present day Tamara has included many famous and not-so-famous people in the world of magicians, witches, pagans, adepts and occultists.
From Dame Alice Kyteler to John Dee, from Gerald Gardner and Raymond Buckland – featured on the cover – to my contemporaries such as Vivianne Crowley and Janet & Stewart Farrar, this book is a wonderful gallery.
About the Author
Tamara Von Forslun, dubbed by Raymond Buckland "The Witch of Oz" in the early 80's, has been involved in the Craft since the 1970's and teaching Wicca and Witchcraft for over 50 years, she is considered one of the world's respected Wiccan and Witch Elders and is the Founder and Creator of Australia's first legal Neo-Pagan Church "The Church of Wicca" (Australia August, 1989), Arch Priestess of the Aquarian Tabernacle Church in Australia (1991). Traditional Initiated Witch "Coven of Draconis" 1972. An Alexandrian High Priestess (1976); High Priestess Elder of the Clan of Boskednan International (since 1978); Ordained High Priestess of the Fellowship of Isis by Lady Olivia and Lord Lawrence Durdin-Robertson (1981); Elder of the Grey Council of Wizards & Sages (2019). International Author and Lecturer, Teacher, Naturopath & Herbalist, Traditional Witchcraft Ritualist; Oracle High Priestess; Wiccan Marriage and Funeral Celebrant.