Pagan Planet – Being, Believing & Belonging in the 21st Century
Edited by Nimue Brown
Moon Books, Jan 29, 2016.
ISBN 978-1-78279-782-1
e-book £2.99, $2.99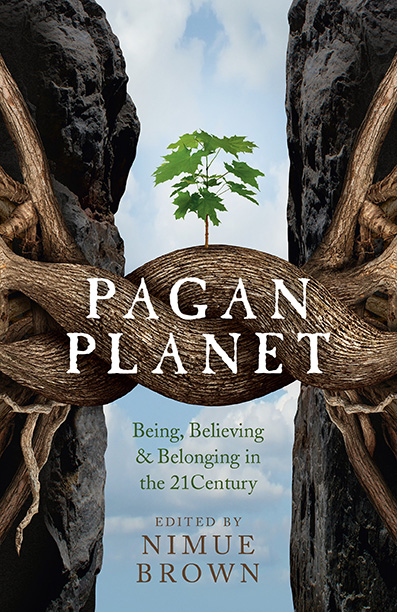 "A book of inspiration and the real-life stories of Pagans who are walking their talk."
Yes, this is an excellent book of inspiration. Nimue Brown has edited a large number of essays for this anthology from diverse practising pagans presenting a wide view on the subject of Paganism and their relationship with the Earth.
Most of the contributors are from the UK – Mike Stygal, former President, from Pagan Federation/ PF England and Wales wrote the foreword. In the Introduction Nimue, in fact, writes that "Contributors to this anthology were drawn from the lively pool of Moon Book authors"
Today – more than ever- the concerns of Global Climate Change are a hot item (pun intended). For many pagans, the environment is sacred and the effects of humans on the environment (pollution etc) is 'literally' a thorn in our eyes. The way we live as pagans is very much hands-on as we deal with government directives and consumerism.
This is a wonderful collection of different experiences and initiatives from Ian Chandler's "PaganAid" to "Pagan Parenting" from Thea Protero, to "Living as a Heathen in 21st Century Britain" by Pete Jennings.
In the final essay "Turning Earthwards" Nimue writes "There is power in community. We are sustained by connections with like-minded people. Aware of other people's struggles and triumphs, we are reassured about our own ups and downs, and occasionally blessed with something to celebrate. Just knowing you aren't alone can be a powerful aid to keeping going. Seeing what others do can be profoundly inspiring."
Be inspired, buy this book 🙂