Monica Demes: I am an independent filmmaker who lives in Madrid and I have finished a documentary in Spain. It was shot in Glastonbury and is about paganism. It's called DIARY OF A SORCERESS. We had the collaboration of Reclaiming Spain and PFI Spain, amongst others. It had its premiere in the USA, at the Pagan Spirit Gathering, one of the biggest pagan events of America.
Diary of a Sorceress traces the path of the filmmaker on her path as a Wiccan and speaks about the important messages of self-empowerment and the reclaiming of personal power that this movement provides.
Featuring interviews with Starhawk, Morgaine Sheluxx, Halo Quin, Guadalupe Cuevas, Javier Artime and many others, Diary of a Sorceress is a heartfelt and sincere expression of the importance of the lessons Wicca and Pagan traditions have to bring to a broader society.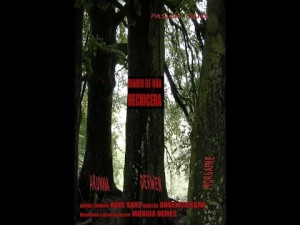 The English version can be downloaded at http://www.diaryofasorceress.com
English review: http://haloquin.net/2012/05/16/diary-of-a-sorceress/
American screening: http://www.circlesanctuary.org/psg/premiere/
Our trailer in YouTube: http://www.youtube.com/watch?v=CvuOuvnKuV0