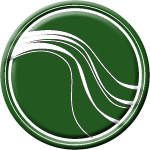 Een van de grote nadelen van in een verstandelijkte cultuur leven is dat er letterlijk geen oog is voor de problemen die veroorzaakt worden door zaken die buiten die verstandelijkte blik vallen. Alles moet tastbaar, meetbaar of ten minste toch zichtbaar of voorstelbaar zijn. En als het dat niet is? Dan bestaat het niet. Dan is er vast iets mis in de hersenen, heb je een kronkel of een chemische inbalans. Want ook als iets niet verklaarbaar is, dan nog moet en zal het passen in het normale wereldbeeld. Want iets anders is niet mogelijk…
Sjamanisme is altijd praktisch gericht geweest. Niet om spiritueel te groeien, maar om het dagelijks leven makkelijker hanteerbaar te maken. De basisvooronderstelling die eraan ten grondslag ligt is dan ook dat de spirituele werelden en de tastbare wereld heel nauw verweven zijn, direct met elkaar te maken hebben en elkaar rechtstreeks kunnen beïnvloeden. Je werkt voor een goede jacht, voor regen, voor een goede oogst. Je werkt voor genezing, voor het vinden van liefde. Voor zaken die direcht te maken hebben met het leven van alledag.
Ook in onze maatschappij zijn dergelijke zaken nooit helemaal weggeweest. De mediums, paragnosten, strijkers, allerlei dialectnamen voor mensen die iets konden op dat gebied. In het dorp waar ik opgegroeid ben, was een familie die de naam had, dat zij met dat soort dingen iets konden. Toen mijn buurmeisje ooit door een grote hond op drie plekken in haar benen gebeten was, heeft de moeder van een klasgenootje, die uit die familie kwam, haar pijn weggehaald. Werkte als een trein. De oom van dat klasgenootje kon wateraders opsporen. Zeker vroeger een heel nuttig talent.
Binnen de wicca is die praktische grondslag altijd duidelijk aanwezig geweest. Maar tegenwoordig zijn we ook in de hekserij vaak vooral bezig met persoonlijke en spirituele groei. We willen een beter mens worden, we doen ervaringen op met meditatie en krijgen een hoger bewustzijn. Wat dat betreft heeft hekserij meer gemeen met New Age dan mensen soms willen zien.
Er is nog iets, dat daar mee gepaard gaat, wat ook typisch is voor de verschillende stromingen op spiritueel gebied hier: Het mag niet te echt worden. Sommige topics op het Silver Circle forum zouden zo overgeplaatst kunnen worden naar dat van Skepsis en niet omdat de vraagsteller een gewichtje aan haar ballon nodig had.
Spiritueel groeien, en daardoor anders tegen de wereld aankijken? Prima. De wereld zèlf kunnen beïnvloeden? Echt beïnvloeden en niet stiekem toch veilig weg te schrijven op het conto van de psychologie? Da's eng.
Gezond verstand, ja natuurlijk. Maar gezond verstand zie ik in de hekserij ook gebruikt worden om weg te redeneren, weg te verklaren. Om vooral te benadrukken dat magie hard oefenen voor een klein beetje effect is. Hoe serieus nemen we onszelf eigenlijk?
Vroeger hadden mensen geen apart woord voor religie, liepen de spirituele handelingen door het daagse heen. Werd er tijd en aandacht besteed aan het opbouwen en onderhouden van banden. Met de voorouders. Met de landgeesten. Natuurlijk merkte de een meer dan de ander. En was er ook veel angst voor al dat onzichtbare. Een angst die vaak ongegrond was en het leven behoorlijk kon bemoeilijken. Geen tijd om naar terug te willen.
Maar wat als we wat we geleerd hebben nou eens combineren met terugwinnen wat we verloren zijn. Rationeel en kritisch denken samen met open zijn voor de stemmen uit de andere werelden? Durven loslaten, durven experimenteren, durven hulp vragen bij het leven hier?
Niet om verlicht te worden of onze eigen goddelijkheid te ontwikkelen, maar om ons eigen echte leven te helpen vormgeven en makkelijker maken. De invloed van de wezens van de onzichtbare werelden serieus nemen. Onze eigen vermogens om invloed te hebben op ons eigen leven serieus nemen. Wat zou er dan kunnen gebeuren? Doe je mee?