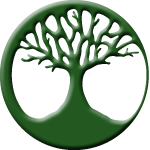 Vaak gebeurt het een paar dagen na mijn verjaardag, begin augustus. Ik ruik de herfst. Voor het eerst in het jaar. Ik heb het altijd een lekkere geur gevonden, want ik hou van het najaar, van de bladeren die verkleuren, de wind waar je tegenop moet fietsen en de met druppeltjes bezaaide spinnewebben in de mist. Maar naarmate ik ouder word, bekruipt me ook een zekere weemoed als het weer zover is. Want wat ik ruik, is eigenlijk verrotting. De bladeren die in de zomerstormen van de populieren zijn gewaaid, worden nat en vergaan tot compost, ondertussen een voedingsbodem vormend voor paddestoelen. Herfstgeur duidt op vergankelijkheid, op wat is geweest maar nu voorbij is. Het kan nog een prachtige nazomer worden, maar het hoogtepunt van de zomer is voorbij.
De boodschap dat een familielid of een dierbare vriend ernstig ziek is, wijst je ook op die vergankelijkheid. In wicca gaan we uit van reïncarnatie, van het idee dat je elkaar in een volgend leven opnieuw zult ontmoeten en herkennen en liefhebben. Maar dat biedt in eerste instantie weinig troost als een bepaald leven op het spel staat. Als het jezelf of je zus of die vriend betreft, gaat het om dat ene individuele leven, om die persoon die je kent en van wie je houdt, in dit leven. Het idee misschien binnenkort definitief afscheid van een geliefde te moeten nemen is pijnlijk, absoluut. Maar juist die pijn toont ook de waardering aan voor die ene persoon. "'Tis better to have loved and lost / Than never to have loved at all", zei de dichter Tennyson. Dat is misschien een cliché, maar het loont hier over na te denken. "Het is beter te hebben liefgehad en verloren, dan nooit te hebben liefgehad".
Confrontatie met sterfelijkheid, die van jezelf of een naaste, maakt dat je gaat nadenken over de prioriteiten in je leven. Wat is er nu werkelijk belangrijk? Wat wil je gedaan hebben voor je sterft, wat zou je nog graag aan iemand vertellen? Het doet je beseffen dat je niet eindeloos de tijd hebt. En dat je het leven niet als vanzelfsprekend hoeft te beschouwen, maar het kunt erkennen en waarderen als iets bijzonders.
Dit las ik als slogan op iemands Facebook-pagina: "Pas als je de donkere kanten van het leven kent, ga je de lichte kanten beter waarderen". Ook dit is niet iets dat je iemand toewenst die nog midden in die put zit. Je hoeft ook niet in problemen te zitten om je te realiseren wat het leven je allemaal te bieden heeft. Je kunt elk moment van elke dag stilstaan bij de dingen die jouw leven het leven waard maken. Relaties met anderen. De schoonheid om je heen, van de natuur of van beeldende kunst en muziek. Ik weet zeker dat iedereen voor zichzelf een lijstje kan opmaken van wat jouw leven je biedt aan moois. Doe dat eens, en geniet bewust van die mooie dingen.
Ik wens iedereen een mooie, lange nazomer toe.
Blessed be!
Benieuwd welke artikelen er dit seizoen bijgekomen zijn?
Bekijk hier de inhoudsopgave van dit nummer!