Patricia Crowther: Covensense
Hale, 2009, 224 p., hardcover, ISBN 978-0-7090-8720-5, £16.99.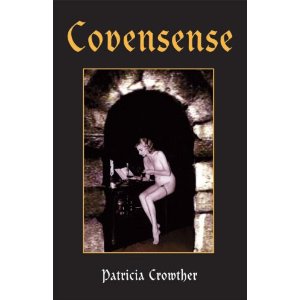 At eighty-one years of age, Pat Crowther is not as active as she used to be. But she still gives lectures, and people write to her. She was asked questions by several people, and followed the suggestion of compiling a 'question and answer book' with many of the questions asked her, and her answers. In this way Patricia Crowther enlightens her readers about many facets of wicca. The questions and answers are grouped around the subjects such as 'The Magic Circle', 'Gerald Brousseau Gardner' and 'Symbols and Spells'. The Appendix gives general guidelines, and a Bibliography and Index are added. Some questions are basic, such as: 'What is a witch's ladder?' But since many of the people asking questions are quite knowledgeable about wicca, the answers are informative for experienced witches too.