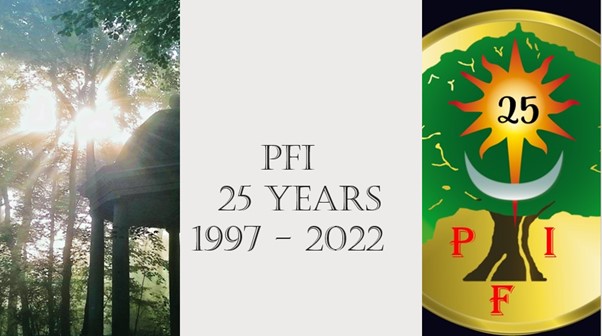 How did it all begin??
As ever the best ideas are conceived in the pub, over 'a pint of beer' and this was no exception. It was at a meeting at the Plough, opposite the Atlantis bookshop, when in 1997 Lady Bara & I met up with Tony Kemp and chatted about PF International. It didn't take us too long before we came up with the suggestion to take care of the Pagan Dawn subscribers in the NETHERLANDS. Lady Bara & I were both Wiccan although from different traditions: Alexandrian & Gardnerian. We thought this was a good & diplomatic balance since more or less everyone we knew from PF was Wiccan.
And so it was/ ardained .. PFI NL was born.
Right from the beginning, PFI was Internet-oriented as we were just starting to use email. We became as PFI, a district of the PF. At that time the other countries involved were: Canada, Portugal, Sweden, Germany … and Brazil. What a weird mix, but there you go!
We must have been well-organised because  the following year we were already attending the 'London' Conference in 1998, at the Fairfield Halls, in Croydon; and our first Council Meeting as district 'L' / PFI  was on the Sunday… at Conway Hall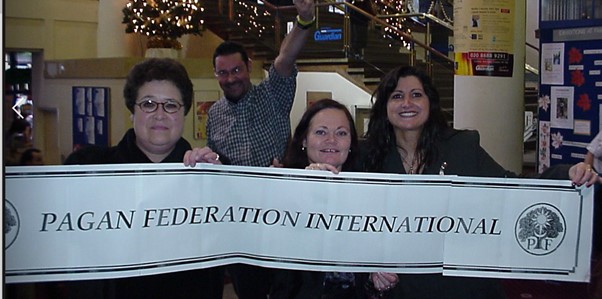 Greetings from Sarah Kerr PF:
2022 marks the 25th anniversary of PFI. Originally a district of PF in 1997, PFI later grew and became an Affiliated Organisation of PF. In 2005 the PFI Foundation (Stichting) was established in the Netherlands and officially became a legal entity in its own right.
The annual conferences and the Council Meetings – in the 3rd weekend of  November were always a highlight of the year.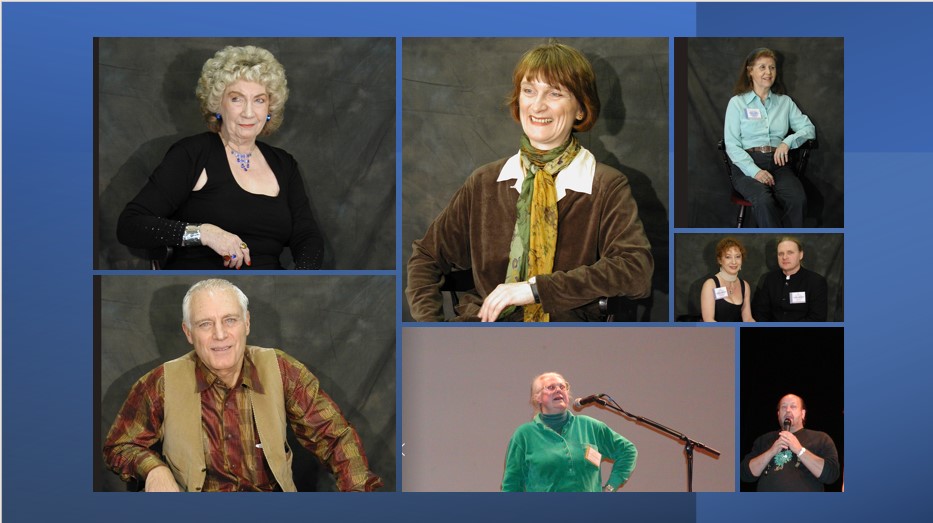 At the annual conference with Marian Green,  John Belham-Payne – often the M/c at the conferences, Michael York, Patricia Crowther, Janet Farrar & Gavin Bone, Prudence Jones
Jean Williams often lead the attunement at the annual conference/ East Croydon. Jean & Zach also did the PF admin for many years. Jean was particularly good at bringing a calmness and order when things got 'heated'.  Above, are some of the speakers at the London Conference. Many would join us later in the Netherlands & Belgium for workshop weekends
In 2001, we had our first PFI conference in Lunteren. We would go back to Westhoffhuis on numerous occasions:
With Lady Bara/ Hedy Nanning, co-National Coordinator PFI NL, Raven Michaelis, Diana Aventina NC PFI Belgium, Turtle and performers from Raven & his dance troupe.
More photos of the PFI NL conferences: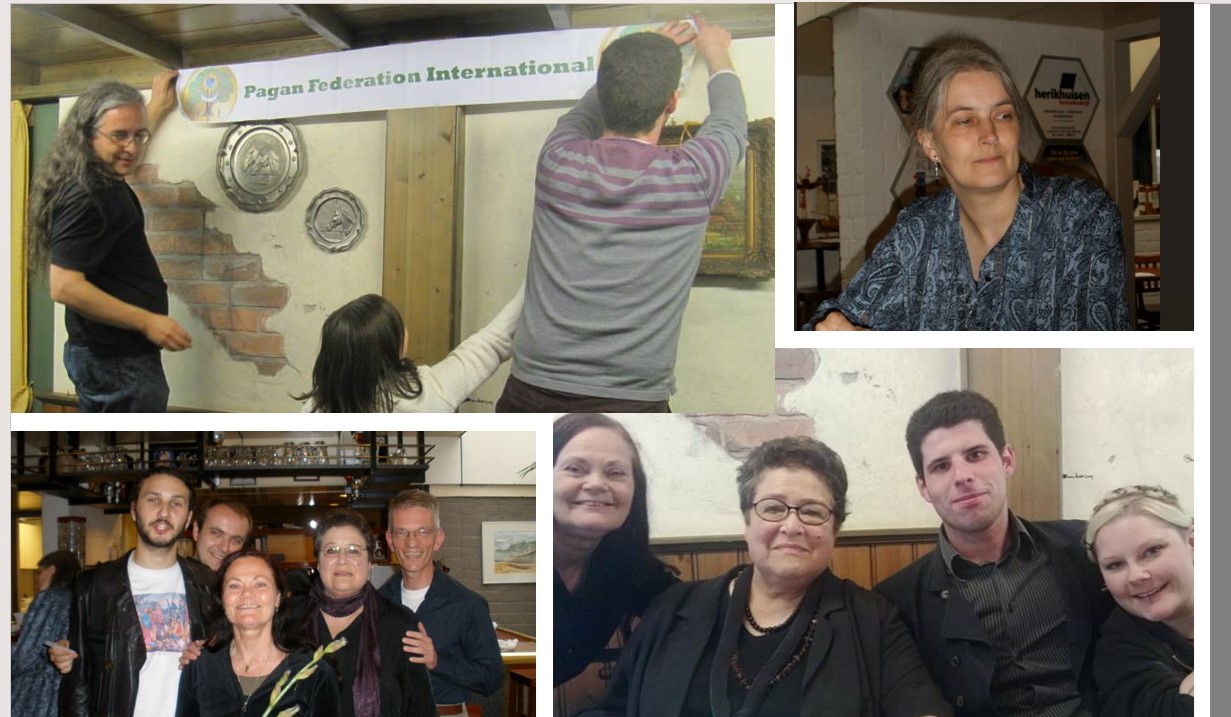 With David Rankine, speaker – Jana RC Utrecht, Daniel Exposito NC PFI Spain, Gwiddon NC PFI Russia, Morgana & Lady Bara, co NC's PFI NL.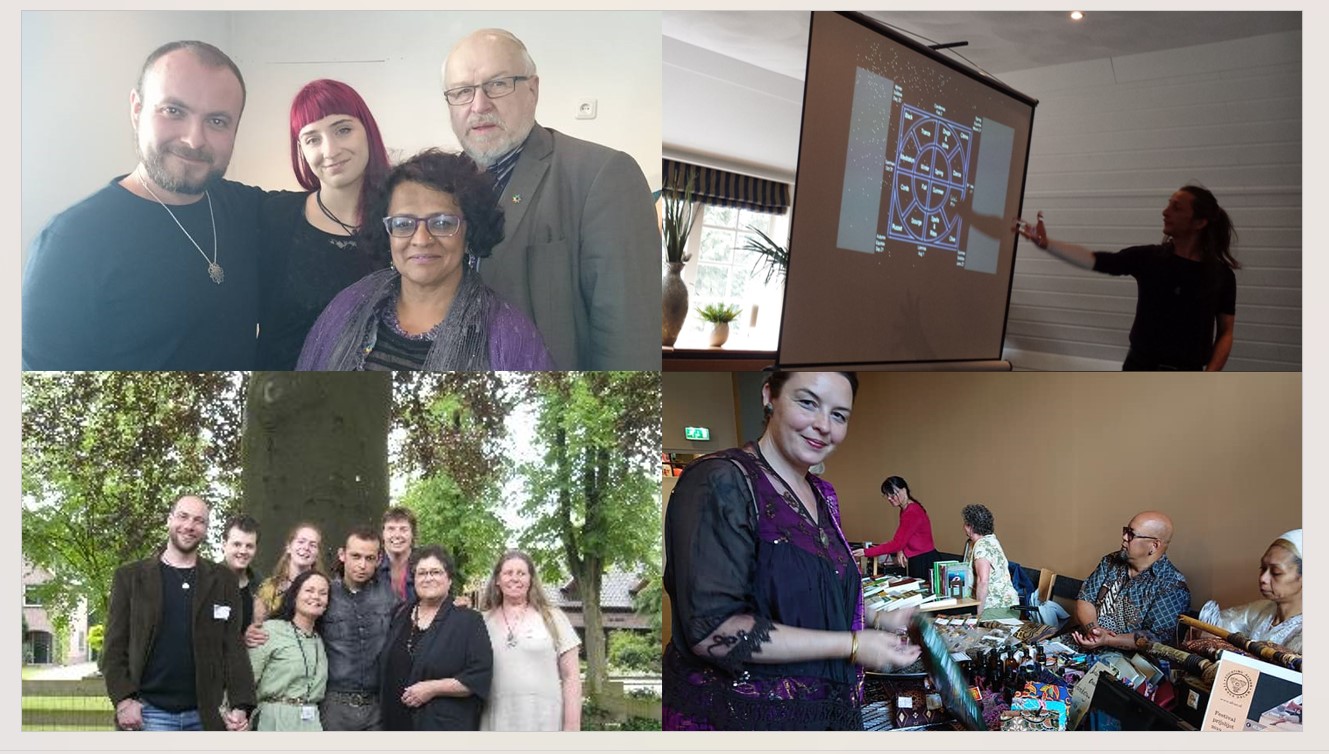 With guests from URI Bart & Hanna Mitra, Israfela NC PFI Bulgaria, Daniele, PFI Italy, Ivonne & Rich Eduard (Aliran Foundation), Julian Vayne, speakers
Back home in NL. Apart from the conferences, we organised PFI day trips to different parts of the country.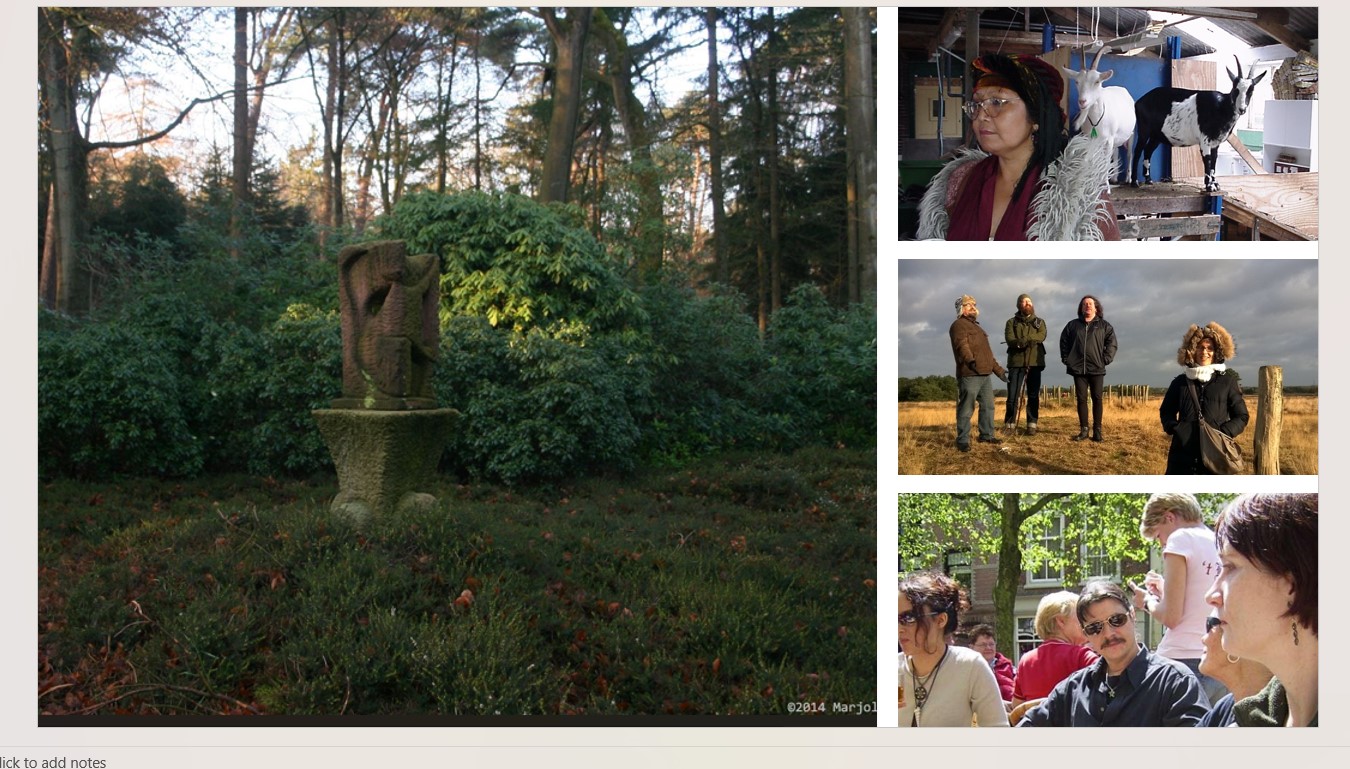 … here in Wijdenes/ with Jetske Dumais, PFI Tilburg in Regte Heide, PFI Utrecht on a walk through the Heidetuin, Driebergen, en in Oudewater with Merlin & Prudence Jones, after the conference.
PFI spreads its' wings …

From our humble beginnings we gradually reached out to different countries and by 2007 we were operating in most of Europe and also to PFI Turkey.
For a detailed report about PFI Turkey and the visit to Turgut, read 'Hekatesia..'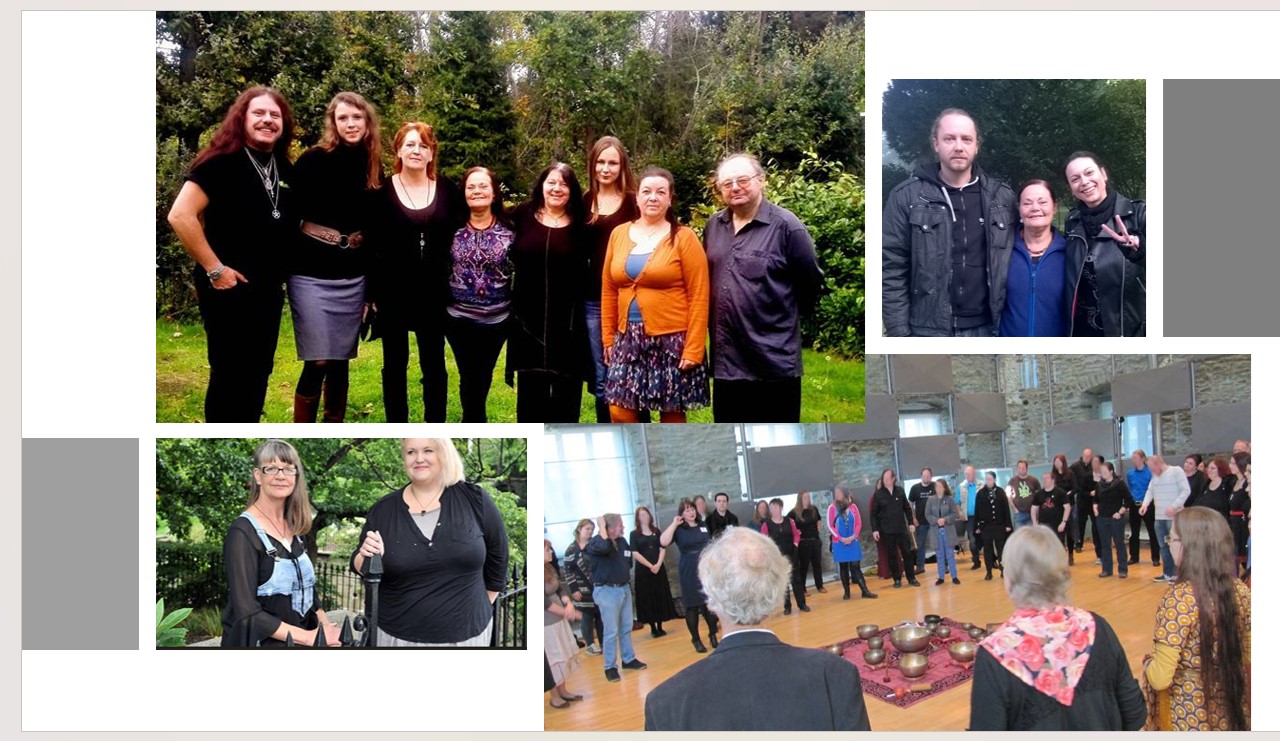 With folks from PFI Belgium, Germany and even as far away as New Zealand.
PFI Italy… 2005 with Circulo dei Trivi, an early collaboration with other pagan organisations.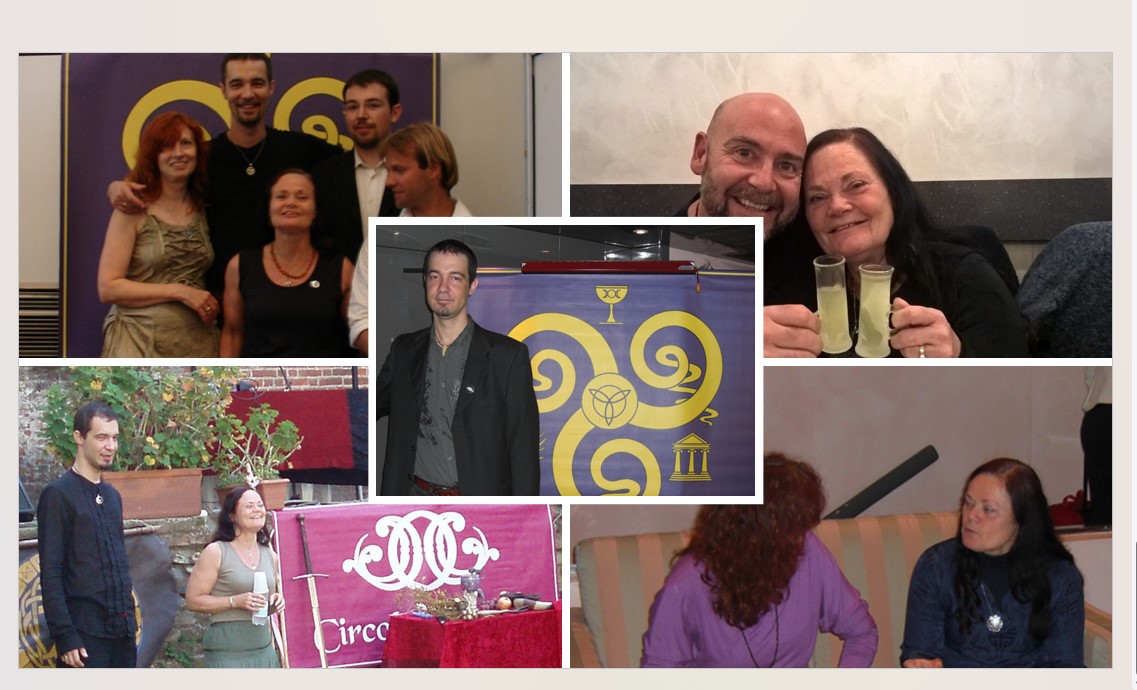 First meeting with Circolo dei Trivi 2005, in 2007 in Biella, in 2010, with Davide & Maurizia. In 2017 in Milan, PFI Italy & PFI Spain join forces.
CAMPAIGNING. Apart from networking we also tried to help pagans financially – from offering beds/couches to travelling pagans – to sending books to BULGARIA, for example.
'Plant a Tree' Campaign
The PFI campaign 'Plant a Tree' was started in 2020 and held for a second time 2021-2022. In 2021 PFI donated to 2 projects: 'Trees for All' in NL. Trees were planted in both NL and abroad.
A donation was also made to a project in INDIA.  Abhirup & Satarupa & Palki Peace were among the recipients in the first campaign. We were so enamoured by the work being done that PFI adopted this project. In January 2020 Morgana joined them in Bankura and met them again in April 2022 in South India. Planting trees remains an important task and Abhirup tells us now that they have been able to purchase more land and plant many more Mango trees! Congratulations! And so PFI adopted the 'Mango Tree Planting' project in Bankura, West Bengal INDIA.
After due consideration, PFI donors chose Igor from Poland for the 2022 award. His work with bees and using natural, organic methods was also illustrated in his talk about 'Natural Beekeeping' for the online meeting 'PFI celebrating Blessed Bee day'. Congratulations Igor!
And here is the update from Abhirup, 'Mango Tree Planting' project  – September 2022:
Interfaith: our partners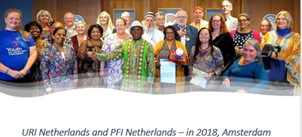 At the PFI Autumn Gathering in Lunteren, on September 24, 2022, there was an update from Carola, from URI NL; she stressed how important cooperation really is.
PWR/ Parliament of the World's Religions. One of the clearest forms of cooperation is the connection at PWR. Morgana attended the parliament in Barcelona in 2004. There were very few European pagans attending so she joined up with the 'American Pagans' who numbered about 70. Representing PFI – she was asked by Selena Fox from Circle Sanctuary to join a panel about 'Pagans International'. Together with Michael York, they answered many questions from the floor.
As an offshoot from meeting 'Pagans in Barcelona' PFI Spain was established in 2006.
Morgana represented PF/PFI at the Parliaments in Salt Lake City, USA / 2015 and in Toronto, Canada/ 2018
Last year – because of the pandemic it was virtual: but we still managed to participate in several panels. From 2004 with a scarcity of pagans, especially from Europe, to the 'Pagan Lounge' being the most popular lounge of 2021
PWR Virtual 2021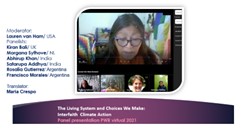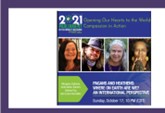 Many thanks to everyone who has supported us all during the last 25 years.
Morgana, International Coordinator PFI