Overzicht van het papieren tijdschrift Wiccan Rede, Imbolc 2003 tot en met Lammas 2010

We vinden het leuk om in het jaar dat Wiccan Rede en Silver Circle 40 jaar bestaan nog eens een blik te werpen op de prachtige vormgeving en de veelzijdige inhoud van het voormalige papieren tijdschrift. De oorspronkelijke tekst is van Merlin Sythove, mede-oprichter van Wiccan Rede en Silver Circle, en tot en met Lammas 2010 eindredacteur van het tijdschrift. Links zijn aangepast. Zie ook 'Over Wiccan Rede'.

"Tijdschrift Wiccan Rede"
Wiccan Rede is een tweetalig (Engels/Nederlands) tijdschrift over de Moderne Hekserij, en verschijnt vier keer per jaar. Het is ontstaan in de winter van 1979 uit een behoefte aan contact met anderen die in de Wicca zijn geïnteresseerd.
Wiccan Rede betekent zoveel als gezegde der wijzen. Het oud-engels wicca (m) of wicce (v) is de wortel van het woord witch, en rede stamt af van het oud-engels raed: raad, gezegde, raadsel, droom. Nederland was altijd al een tolerant land, een toevluchtsoord voor verbannen wetenschappers en opgejaagde gelovigen, en de Moderne Hekserij heeft de afgelopen decennia zich ook hier gevestigd. Desondanks zijn we voor veel literatuur nog steeds op de engelstalige markt aangewezen.
Geschiedenis, inhoud
In de lente van 1980 verscheen het eerste echte nummer van Wiccan Rede. Het is een onafhankelijk tijdschrift, geeft informatie over de Oude Religie en alles wat daarmee samenhangt, en is een forum voor contact en discussie. Zo verschenen er artikelen over de jaarritmen, de jaarfeesten, de psychologie van de Oude Religie, over rituele voorwerpen, rituelen, kruiden, muziek, magie en occultisme, poëzie, persoonlijke visies, enzovoort. Wiccan Rede is tweetalig: ongeveer 30% van de artikelen is in het Engels. Vanaf 2003 heeft Wiccan Rede een meer professioneel jasje gekregen en is de inhoud belangrijk uitgebreid. Zo komen nu zowel de inwijdingstraditie als de moderne solo-hekserij duidelijker aan bod. Ook andere magische tradities treden voor het voetlicht.
Nabestellen
Een pakket van circa vijftien overgebleven nummers van de papieren Wiccan Rede kan nog worden nabesteld. Zie de bestelpagina.
Hieronder staat informatie over alle nummers. Elk nummer bevatte plm. 80 pagina's. Naast de genoemde artikelen bevatten elk nummer ook een uitgebreide agenda, lijst van heksencafé's, recensies, nieuws, een cartoon, Arachne's web met adressen, aankondigingen, enzovoort."
Editorial: Heksenfilosofie
Wiccan Rede is verniewd
Magical Lives: First steps on the path, an interview with Patricia Crowther
Jongeren en hekserij
Magical Living: Zulu child welcoming ceremony
Menstruatie en hekserij
Bevruchting als archetypische ervaring
Pagan parenting: Versier eens een andere boom
Pagan parenting: Verhalen vertellen
Boeken voor beginners
Van Wikwieven en Tjoensters (deel II)
Editorial: Eros en Thanatos
Godsdienstvrijheid in Nederland
Beltane en Midzomer
Magical Living: Candomble in Brazil
Hot Items: Inwijding
Wiel van het Jaar: Relateren als archetypische drijfveer
De politieke kwestie
Zomerboekenlijst
Pagan Parenting: De paden op, de lanen in
Van Wikwieven en Tjoensters (deel III)
Lammas 2003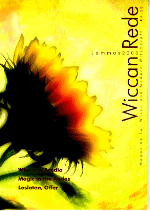 Editorial: Hekserij en wetenschap
Hunnenschans of Hollandse henge?
Who Was Aradia?
Hot Items: Offer
Enquète Wicca in Nederland
Wiel van het Jaar: Loslaten als archetypische ervaring
Pagan Parenting: Geboorte
Reclaiming The Lowlands
Living Magic: Magic in the Andes Mountains
Van Wikwieven en Tjoensters (deel IV)
Even voorstellen
Samhain 2003
Editorial: Ik heb al een boek
Uitvaart paganistische stijl
Living magic: The Mande Blacksmith, Part 1
Boeken voor gevorderden
Hekserij volgens het boekje
Openheid in hekserij?
Wiel van het Jaar: Niet-zijn als archetypische drempel
Sun, Moon and Gender Polarity
Gedicht: Winter of Trees
Pagan Parenting: De Vlam van de Voorouders
Venen
Editorial: Rotzooi
An interview with Gabriel (Faery tradition)
De legende van de Welsh Corgi
Grafheuvels
Tradities: En toen waren we Dianics…
Living Magic: The Mande Blacksmith part 2
Gedicht: Wintergodin
Pagan Parenting: De winter verdrijven
Verslag: Inner Mysteries met Janet Farrar & Gavin Bone
Beltane 2004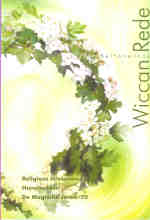 Editorial: Inspiratie
Possible Reasons for Montheistic Religious Intolerance
De magische jaren zestig / zeventig
Hot Items: Van Hard Gards en Fluffy Bunnies
Who is Aradia, anyway
About Lucifer
Een boodschap aan de hemel
Hunebedden in Nederland
Herne and Odin
Editorial: Over Mij
Labyrinten
Interview with David Rankine
Aradia … the continuing story
Your Own Sacred Space
Historische aanspraken op 'traditie'
Hot items: Ethiek
Uit het vuur
Witchcraft sources and ethics
Samhain 2004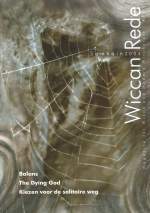 Editorial: De Ziener
Kiezen voor de solitaire weg
Parliament of World Religions
The Dilemma of the Dying God
Hot Items: Balans
Interview with Jan Fries
Van Offergebied tot Tempel
Dialectical Pantheism: A Critique
Pagan Parenting: Samhain
Imbolc 2005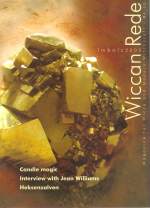 Editorial: Stilte
An Interview with Jean Williams
Heksenzalven
Hot items: Occulte basiskennis
A Report from PaGE 2004
Candle magic
Bevrijding als archetypische opgave
De twaalf nachten
Pagan parenting: Imbolc
Beltane 2005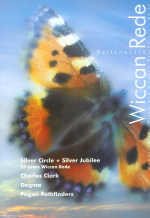 Editorial: Dromen
Wiccan Rede Jubileumfeest
Charles Clark
Overcoming Religious Violence: A Pagan Perspective
Het tafelgebed
Hot items: Dogma
1 Maart: Chestita Baba Marta
Pagan Pathfinders, a Humanistic Outer Court
Oude traditionele hekserij
De Godin in Glastonbury
Een verhaal voor Ostara
Rituelen en gebruiken van vroeger
Lammas 2005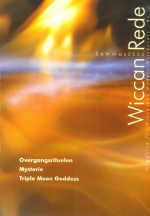 Editorial: Voedsel
The Origin of the Modern Pagan Goddess
Levensbeschouwing en diversiteit
Coming Out
Hot items: Mysterie
Dionysian Initiation
Overgangsrituelen
Symposium "Religie in Nederland in het eerste millennium"
Samhain 2005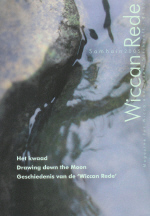 Editorial: De Toekomst van de Wicca
Interview with Christopher Penczak
De Wiccan Rede: Een reis door de geschiedenis
Witches, rain and Asatruars
An' it harm none, do what you will…
Hot Items: Regeltjes
Drawing down the Moon
Het kwaad … een wicca perspectief
Wiccan Rede Jubileumfeest verslag
Imbolc 2006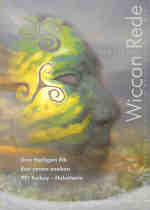 Editorial: Houtrot
PFI Turkey – Hekatesia 2005
Het Kwaad – een persoonlijk perspectief
Rae Beth en haar magische spreuken
To the heart of Hekate
Wiccan Rede Staf – update
Een heks op school
In je element
Leren door merg en been
Hot items: Help! Ik zoek een coven!
De magie van het opruimen
Den Heiligen Eik – deel 1
Beltane 2006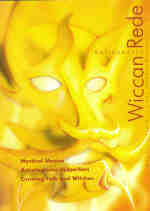 Editorial: Signatuurleer
Interview with Emma Wilby
Mystical Mexico
Cunning Folk and Witches
Workshop Amuletten maken
Astrologische tijdperken in de geschiedenis
Old spells never die… do they?
Welkomstritueel voor ons meisje
Verboden toegang
Den Heiligen Eik deel 2
Loreley Reclaiming Witchcamp
Lammas 2006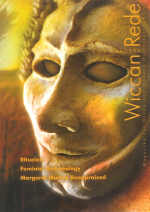 Editorial: Helder zien
Margaret Murray Reappraised
Krachtdier
Working Outdoors
Relatiemagie: Je Horcrux of Gruzielement terugnemen
Hot items: De mondige heks
Feminist archaeology versus the Goddes Movement
Rituelen
Samhain 2006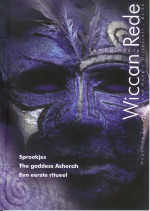 Editorial: Onvoorwaardelijk
Do the Judean Pillar Figurines represent the Goddess Asherah?
Sprookjes, patronen uit het archetypische onderbewuste
Biebhekserij
Een crea Samhain toegewenst!
Magical Dutch Collection finds a safe haven at the Museum of Witchcraft
Contact met je voorouders
Hot items: Mijn eerste ritueel
The Mystery of the Margate Grotto
Het ware Sprookje en de rol van de Heks
Artemisia, behoedster van de drempel
Imbolc 2007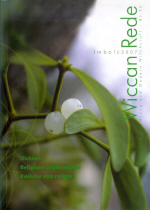 Editorial: Vuur
Religious (in)tolerance
Waarom de ware opener een dichter is
De evolutie van religie
De spraakverwarring
Hot items: Vergeving
Het Orakel van Nen
Kyphi
De Weerwolf
Gezond de winter door
Beltane 2007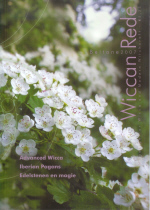 Editorial: Bibliotheek
Advanced Wicca
Letters, Words and Sounds in Magick
Urban Witch, Rural Witch
Edelstenen en Magie
Hot Items: Het Inwijdingspad
Wat tussen de werelden gebeurt…
Pagan Learning and Teaching
De Magie van het Huishouden
Iberian Pagans
Lammas 2007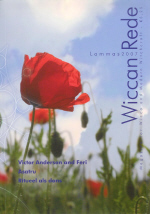 Editorial: De Bron
Victor Anderson and the Feri Tradition
Interview met Ina Cüsters – van Bergen
About Secrecy
Lammas gedicht
De Dwaas
Hot items: Een ritueel als dans
Oh tell me why
Het Wiccan Rede Archief
The Battle of Moytura
Studiedag heksen in Venlo
Asatru in de praktijk, deel 1
Samhain 2007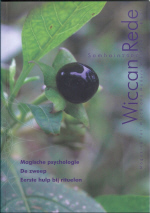 Editorial: Mist
Interview with Margot Adler
Kleine Magische Psychologie
Bellen blazen
Hot items: De zweep erover…
Het Wiccan Rede Archief
What to expect from a public ritual
Een reis langs godinnen van eigen bodem
De witte roos
Eerste hulp bij rituelen
Gaya B.V.
Imbolc 2008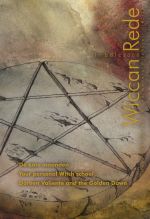 Editorial: Afwachten
Doreen Valiente and the Golden Dawn
De kale maanden
In Memoriam: Kobus van Doorne
Groen bankieren
Vergelijkend warenonderzoek
Precessie
De Law Poles van Cape York
Asatru in de praktijk, deel II
Create your own personal Witch school
Geen geheim
Beltane 2008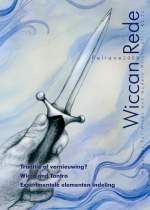 Editorial: Macht
Of the Feri and Wicca: So what's the difference?
Van de Gehoornde God naar de Drievoudige Godin
Een experimentele indeling van de elementen
In de maneschijn
Traditie of vernieuwing?
Lievevrouwebedstro
Wicca and Tantra
Dankbaarheid
Lammas 2008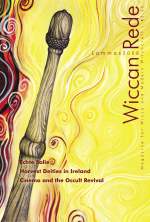 Editorial: Devotie
Peg Aloi: Cinema and the Occult Revival
Harvest Deities in Ireland
Boaz en Jachin
Te vuur en te zwaard
In memoriam: Cora Anderson
Echte salie / salvia officinalis
Isaac Bonewits: an introduction
De computervampier weerstaan
Samhain 2008
Editorial: Essentie
The Animist-Pagan Tradition of Ossetia
Azerbaijan – Today and in Pre-Islamic Times
Het Damestasjesorakel
Griezelen
Oeroud toverboek
Wapens wijden
The Silver Circle Pagan Library
What is Wyrd
Review: Portrait of a Priestess
Huur een heks . nl;
Imbolc 2009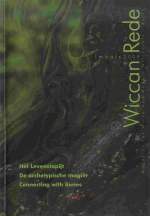 Editorial: Make over
Inclusiveness of Modern Pagan Religion
De Archetypische Magiër
Kennis groeit in cirkels
Connecting with your Runes
Op de Tekens letten
Spiritualiteit is er voor iedereen
Review: Roman Religion and the Cult of Diana in Aricia
Het levenstapijt
Ede, tussen Hemel en Aarde
Page 2008
De Vliegtuigwet
Beltane 2009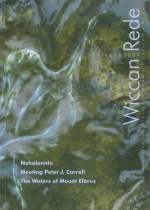 Editorial: Hype
Who is Peter J. Carroll?
Meeting Peter J. Carroll
Nehalennia
De oorsprong van de naam Tanfana
Oude liefde
Deze wereld
Phoenix: The Passing of a High Priest
Een ritueel voor genezing
The Waters of Mount Elbruz
Crisisbezwering
Zevenblad
Lammas 2009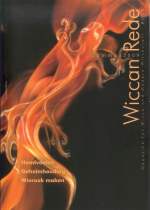 Editorial: Zonneschijn
Handvasten – je eigen keuzes maken
Meeting Peter J. Carroll, part II
Natuurwezen
Geheimhouding
Wierook maken
Loslaten – en nog een keer loslaten
Extract from "The Aphophenion"
Samhain 2009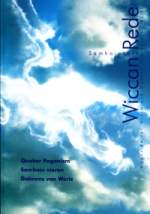 Editorial: Heks zonder bezem
Quaker Paganism
Hoe verander ik in een betere versie van mijzelf
Apophenion en Leven in Meervoud
Stellar Magic
Regendans
Samhain – zelf een jaarfeest vieren
De Dolmens van Weris
In Memoriam: Hans Holzer
Alles wat ons toevalt
Imbolc 2010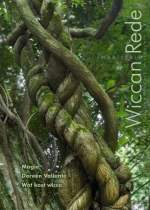 Editorial: Muziek
Wat kost wicca?
Stel je eens voor…
Doreen Valiente and the Charge of the Goddess
Help Wiccan Rede de winter door!
Midden in de winternacht
Magie
Doreen Valiente 1922-1999
De hype voorbij
The Charge of the Goddess Conference
Connecting to our roots
Beltane 2010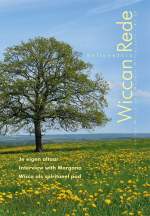 Editorial: Beltane
Je eigen altaar
Volle maan van de Havik
Interview with Morgana
Hier aan de kust
Wicca als spiritueel pad
Orakels: alles is mogelijk
Strip: Technopagan vs. Oma
The Peacock Angel or Melek Taus
Internet en het gebruik van computers
Lammas 2010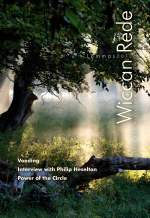 Editorial: Voor de aarde
Het einde van Wiccan Rede…
Wat is echt belangrijk in je leven?
De volle maan van de Vurige God
Baudelaire's metaphysical journey of self-knowledge
Stekelroos
Voeding
Ja! Oogsten aan de binnenkant
Venus is geen vamp
The Power of the Circle
Interview with Philip John Heselton
Helaas is er met het Lammas nummer van 2010 een eind gekomen aan Wiccan Rede in papieren vorm. Je kunt dus ook geen abonnement meer nemen. Er is nu Wiccan Rede Online.
Meer oude artikelen in het Wiccan Rede Archief!
Een aantal nog oudere artikelen uit Wiccan Rede, uit de jaren 1979-2002, is beschikbaar op https://silvercircle.org/articles/".
Nieuwe artikelen kun je vinden via de zoekmachine, en via de rubrieken aan de rechterkant van de pagina's.