Niamh Parsons was born in Dublin, Ireland. She started her singing career in 1990 in Belfast. She sings both contemporary and traditional Irish music. I saw her some years ago when she was touring the Netherlands as part of a "Celtic tour". I remember being totally stunned by her warm, earthy voice and her stage presence.
Recently I saw that a couple of her albums are still available and decided to get them. I am certainly not disappointed and am sure many Wiccan Rede Online readers will also appreciate her music.
See: http://www.niamhparsons.com/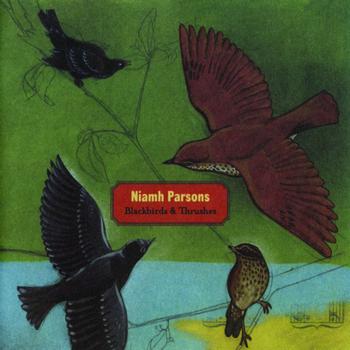 "Blackbirds and Thrushes" – Niamh Parsons (Green Linnet Music GLCD 1197, Released 1999)
(See: http://www.greenlinnet.com/)
Niamh writes: "This is a collection of songs I have been singing over the last 15 years or so – many of which I learned or came across at the Góilín Traditional Singer's Clubwhere I visit as often as I can to listen and sing traditional and newly composed songs."
The album opens with "Blackbirds and Thrushes /The Blackbird Waltz" a merry traditional song with music composed by Patrick Desaunay.
The following song "Flower of Finae" is of a completely different calibre. A lament accompanied with the low whistle it is a song of the Irish Brigade.
I recognised "Sally Sits Weeping" but as (another) Pentangle song "Once I had a sweetheart". Sung a cappella with her sister Anne Parsons Dunne.
Another song which sounds very familiar is "Fear a Bhata". Sung in Gaelic it is translated as "Man of the Oar" and is a Scottish Gaelic song from 1790 written by Sine NicFhionnlaigh of Tong who was courting a young fisherman from Uig, Dòmhnall MacRath." (Taken from the YouTube house-concert version: https://www.youtube.com/watch?v=7tjKAzgMmOI&index=18&list=PLltle4d3dYuq7KndDh1-ash0TMdYq__B5)
Track 6 is another well-known traditional "The Banks of the Nile" referring to the Napoleonic Wars. Sung totally a cappella Niamh renders this version in an eerie, tragic style. (Sandy Denny fans will no doubt remember that she also recorded this song when she was singing with the band 'Fotheringay')
From Egypt the next song takes us to America. "The Water is Wide"… probably one of Niamh's most famous songs. One cannot help joining in with the chorus.
The water is wide, I can-not swim o'er.
And neither have I wings to fly.
give me a boat that can carry two,
And both shall row, my love and I.
The last track "The Flower of Magherally O" is another favourite.  Another traditional song of love … Niamh sings with great conviction.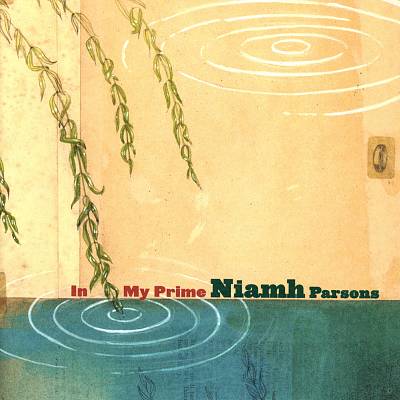 "In My Prime" – Niamh Parsons (Green Linnet MusicGLCD1203 Released 2000) (http://www.greenlinnet.com/)
This album is a collection of 12 numbers
The title track "In My Prime" is a traditional song and begins;
When I was in my prime
I flourished like a vine
There came along a false young man
Come stole the heart of mine…
Some folk die-hards may remember the wistful Jacqui McShee version with "Pentangle". Niamh says that she too was inspired by the song which appeared on the "Cruel Sister" album in 1970. Niamh delivers an equally haunting rendition.
One of my favourites on this CD is "An Páistín Fionn" (Trad. Arr. N. Parsons/G. Dunne)..
Mo Pháistín Fionn is my heart's delight
Her heart shines out through her two eyes so bright
And the bloom of the apple in her cheeks so bright
And her neck like the swan on a March morn bright 
Accompanied by a simple guitar, fiddle and harmonica Niamh sings of love and longing.
"Black is the colour" a traditional song which I am sure many will recognise.
Black is the colour of my true loves hair
His lips are like some roses fair
He has the sweetest smile and the gentlest hands
And I love the ground whereon he stands
So two lovely albums from a very talented lady. I hope she will be back in the Netherlands soon 🙂