I had heard of 'Of the Wand and the Moon' from Denmark  about two years ago and knew them via YouTube clips such as this, 'Raven Chant'.
I really like their music so was overjoyed when I found out they were playing at this years 'Summer Darkness' festival in Utrecht.
And I wasn't disappointed. They appeared in the renovated church at Leeuwenbergh, near the Maliebaan, Utrecht.
Most of what they played was new to me except for the numbers 'I crave for you' and 'My devotion wll never fade'.  With a rather avant garde film playing in the background they were more theatrical/arty than I had expected. I was expecting a more dark folk band. I knew them classed under the  'Neo-folk' genre and the associations with the extreme right wing. Nevertheless I was impressed at how close they sound to their albums. And if they were neo-nazis I didn't notice.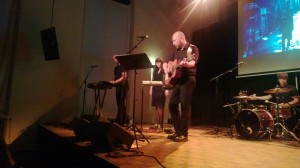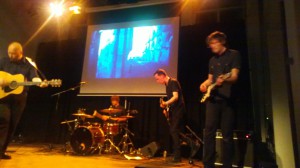 (Summer Darkness, Morgana) 
After the concert I later bought a couple of their older albums (from Bol.com… 🙂 ) and have not regretted it.
The first 'Emptiness, Emptiness, Emptiness' from 2001 (Euphonius Rec/VME) includes 'My devotion will never fade', a hypnotic track with Kim Larsen's melancholic voice.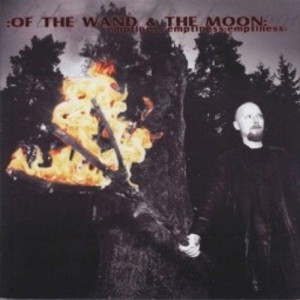 Full Tracklist:
1. Lost In Emptiness
2. My Devotion Will Never Fade
3. In A Robe Of Fire
4. Algir Naudir Wunjo
5. Silver Rain
6. Gal Anda
7. Here´s To Misery ( A Toast)
8. Can I Erase The Demon?
9. Reficul
10. I Crave For You (re-recorded, featuring Matt Howden)*
11. In A Robe Of Fire (re-recorded)*
12. My Devotion Will Never Fade (re-recorded)*
The second album is actually the second half of the above album and is called 'Lucifer'. Again the hypnotic hearthrob sound leads us to a dark, dank place.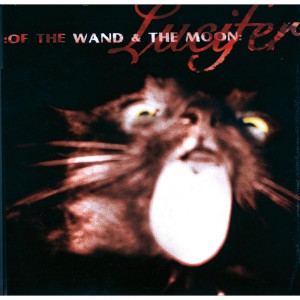 LuciferLucifer walk with me
Lucifer inflame this heart
Lucifer embrace this soul
For I am fallen just like youI gave in
To lifes bitter promises
Yes I gave in
But not againLucifer embrace my soul
I´ve lost everything – all I love
Lucifer we share the dark
We are brothers you and II gave in
To lifes bitter promises
Yes I gave in
But not againLucifer share this wine
Bitter and black like my love
Lucifer share my wine
One last toast before I goI gave in
To lifes bitter promises
Yes I gave in
But not again
Links: 
– FFI Website
– An interesting piece about OTWATM including an interview with Kim Larsen touching on politics and runes and so on.
– Certainly an interesting band and if you don't know them check them out on YouTube or their Facebook page.