Websites in English on bees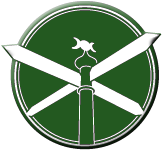 Andrew Gough's Arcadia, three articles on bees
Very interesting articles, with lots of illustrations, on the history of bees and beekeeping, the mythology around bees et cetera. The first article deals with the prehistory. The second with the classical Mediterranean cultures (Minoan, Greek, Mithraism). The third article discusses Masonic views on bees, French heraldry and Rennes-Le-Château.
The Bee: part 1 – Beedazzled
http://www.andrewgough.co.uk/bee1_1.html
The Bee: part 2 – Beewildered
http://www.andrewgough.co.uk/bee2_1.html
The Bee: part 3: Beegotten
http://www.andrewgough.co.uk/bee3_1.html
Mead making handbook
This Mead Making Handbook was prepared by Jace Crouch of the Brewer's Guild. It is designed to spread the word about Mead-making, and to guide both neophyte and more experienced brewers through the Mead-Making process.
http://mysite.verizon.net/mshapiro_42/meadmanl.html
The Barefoot Beekeeper
"This site is about sustainable, low-impact, low-cost, chemical-free, small-scale, 'organic', natural beekeeping, using simple equipment that almost anyone can make at home. If you have not yet heard of 'top bar hives' or 'natural beekeeping', then this is a place to learn about them.
You will find plenty of reading material here, with opportunities to learn from experienced beekeepers." Phil Chandler also presents an online introduction (movie) on natural beekeeping and there's a book 'The Barefoot Beekeeper'.
http://www.biobees.com/
Journeying with bees (blogspot)
"This is a bee-log of my journey into working with bees and natural beekeeping, as well snippets of bee lore, mythology, ritual and the sacred nature of bees and honey."
Karin's site has nice and enlightening photos of bees on her blog.
http://journeyingwithbees.blogspot.com

Documentary 'Queen of the sun. What are the bees telling us?':
http://www.queenofthesun.com/
Film on 'City bees in Copenhagen':
http://www.eea.europa.eu/
http://www.naturalbeekeepingtrust.org/
The Natural Beekeeping Trust aims to promote awareness of sustainable beekeeping which is determined by our understanding of  the essential  needs of the bees.
Spirit of the Beehive, Radio broadcast:
http://www.bbc.co.uk/programmes/b013r2gv
Nina Perry's composed feature 'Spirit of the Beehive' explores our enduring relationship with the honeybee, lifting the lid of the beehive to hear some surprising lessons to be learnt through observing and working with bees, as well as how the life of bees inspires human endeavours in the arts and in business.
We follow a group of young people from Hackney in London who are passionate urban beekeepers. They work for The Golden Company, a social enterprise taking their beekeeping to new heights by installing bees on the roof of investment bank Nomura – where the bees are seen as a symbol of productivity and growth in the city.
Scientists at Sussex University explain how they are looking at ways to help the honeybee by eavesdropping in on their communication system, the waggle dance. We peek inside the bee-inspired Parisian Artist community La Ruche (the beehive) and are lead through the bee sanctuary of the Natural Beekeeping Trust to discover the virtues of listening to bees.
Musician: Oli Langford (Violin) Composer: Nina Perry
Producer: Nina Perry  A Falling Tree Production for BBC Radio 4.