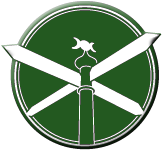 "Thanks for that awesome posting. It saved MUCH time."
Now that Wiccan Rede is online, and welcomes comments, we get a lot of spam. Half of it telling how they enjoyed our article, because it saved MUCH time. The other half is in Russian. We don't speak Russian, so we don't even know what is on offer. Shoes? Holiday cabins? Whatever, we are not interested. Even when in this issue we DO publish an article in Russian.
What we are interested in, are websites on Paganism  and 'related subjects'. So that we can draw our readers' attention to websites that are relevant to them. And we do not want time saving websites, but websites where we can dwell for hours, finding ever more interesting facts and points of view.
Here's what we found for you:
Little Witch Magazine
For the little Neopagan inside us all. A bilingual website: choose between English en Nederlands.
Elani is ben 25 jaar oud en ruim tien jaar een solo-beoefenaar van Dianic Witchcraft. Ook beoefent ze Hedge Witchery en Technopaganisme.
"Little Witch Magazine is ontstaan uit de behoefte om meer in contact te komen met andere beoefenaars van de verscheidene 'Earth-based' religies en uit de behoefte verder te komen in mijn persoonlijke leerweg. Ik wil met LWM graag een dialoog openen en anderen inspireren, niet zo zeer informeren. Natuurlijk zullen ik en mijn vrienden schrijven over de jaarfeesten en de rest van de Craft maar voornamelijk willen wij communiceren over hoe wij het neo-paganisme beleven en hoe wij het integreren in ons leven."
Het winter- en lentenummer zijn integraal te lezen op de site. In het 'BOS' enkele seizoensrituelen en een meer persoonlijke blogbijdrage spreekt over de 'Pagan coming-out day'.
http://www.littlewitchmagazine.com
International Pagan Coming Out Day – May 2nd
"IPCOD is a not-for-profit organization working to achieve greater
acceptance and equity for Pagans at home, at work, and in every community.
We provide
– resources and encouragement for Pagans who chose to come out.
– a voice for those Pagans who cannot yet come out.
– Reduce stigma by putting a human face on Paganism
– Partner with non-Pagan allies."
"What is 'out?' Being out means that you are no longer actively hiding your religion or living a double life due to fear of discovery.  However it is not an either/or proposition as some Pagans are out in some people in their lives, but not others."
Thought provoking!
http://pagancomingoutday.com/
De hekserij
"U bent hier aan het juiste adres voor grondstoffen en recepten voor het
zelf maken van cosmetica, parfum en geurproducten, educatieve materialen
voor techniek en nog veel meer. In onze winkel kunt u onze grondstoffen,
verpakkingen en andere materialen kopen."
Verder bestaat het aanbod uit recepten om zelf cosmetica en wat andere
zaken te maken en 'informatie en educatie': "Zelf parfum maken? We hebben
cursussen en workshops."
http://www.hekserij.nl/
Craft Names
You want a Wiccan Name? A real and genuine 'witchy' name like Lady
Galadriel of the Seven Stars or Moondance Widdershins? Find out all about
'Craft Names' and get yourself a name through the Pagan Name Generator or
– even better! – from the 'New Improved Random Pagan Name Generator'.
http://www.widdershins.org/vol3iss4/m9710.htm – Lady Pixie Moondrip's
Guide to Craft Names
http://www.fjordstone.com/fjo/generator.html – The Pagan Name Generator
http://webspace.webring.com/people/uz/zahde/Humor/NIRPNG.html
PraktijkWerkplaats voor Sjamanisme en Ambacht
"Hoofddoel van PraktijkWerkplaats is het terugvinden en hergebruiken van
methoden en technieken die in een vergeten verleden zijn ontwikkeld om
succesvol te overleven in de wilde, ongetemde natuur."
"PraktijkWerkplaats richt zich niet alleen op het sjamanisme, maar plaatst
dit in de (archeologische) context van een ambachtelijke en/of nomadische
levenswijze: zelfvoorzienende gemeenschappen in duurzaam evenwicht met hun
omgeving."
PraktijkWerkplaats voor Sjamanisme en Ambacht is een initiatief van Willem
Deetman Inuksuk (Den Haag, 1954).
http://www.praktijkwerkplaats.nl/index.htm
Cult checklist
Wikipedia explains about cult checklists and gives examples. If you
encounter a group and you fear it may be a cult, you might want to check
it against a checklist before you dive into it. The most famous cult
checklist is probably the Advanced Bonewits Cult Danger Evaluation Frame
(ABCDEF). The late Isaac Bonewits published his first version in Real
Magic, in 1979. According to an illustration on the Wikipedia page, that
year a Cult checklist was published in a United States Congressional
Research Service report. The ABCDEF is available in multiple languages,
including German, French, Italian, Polish, and Portuguese on Isaac's
website.
http://en.wikipedia.org/wiki/Cult_checklist
http://www.neopagan.net/ABCDEF_Dutch.html