Nehalennia Suite – Ode aan de Zeeuwse Godin / Ode to the Zeeland Goddess
Jules Bitter
FP Productions, 2005.
www.fluitpraxis.com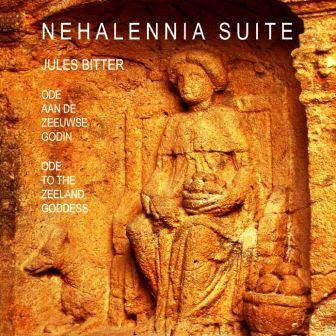 Op zoek naar (bijvoorbeeld) een gedicht over Nehalennia, bladerend in het boek van Gardenstone (Nehalennia, godin van de zeekust), kwam ik een verwijzing tegen naar de cd van Jules Bitter die ik eerder niet heb gevolgd. Ten onrechte: de demotracks op de website smaakten naar meer en ik heb de cd besteld en had die (desgevraagd) heel snel in huis. De nummers op de cd beschrijven de omgeving waarin Nehalennia vereerd werd en de mensen door wie dat gebeurde. De laatste drie nummers geven muziek aan een reis: Het vertrek; De zeereis; en De thuiskomst.
Prachtige fluitmuziek, op een mooi uitgegeven cd met boekje met veel informatie over Nehalennia. Het geheel maakt mij erg nieuwsgierig naar het andere werk van Jules Bitter.
For our non-Dutch speaking readers: check the website .
The booklet containing quite some information about the Goddess Nehalennia is in Dutch AND English.